Article #001 - What's FREE? What's Not? And Why Facebook Could Be Killing Your Business!
Details

Category:

Tips & Solutions
Is Facebook Killing Your Business?
When it comes to marketing and promotion we have discovered that many restaurants rely totally on social media for their anticipated traffic and business. Don't believe us? We can name places whereby up to 80% (yes eighty percent) of dining establishments don't even have a website, (many don't even advertise but are the first to complain when they have no customers), but they almost all say "Why do I need a website? I have Facebook!" But what they don't realise is this.....
Facebook allows only 6% (on average) of your followers to see your post! Yes, only 6 followers out of 100 actually get to read your posts! Now take into account those that actually 'act on or react to' your post! If 10% (the industry average is 1%) of those who read your posts actually act or react then you are barely getting one person to visit your restaurant!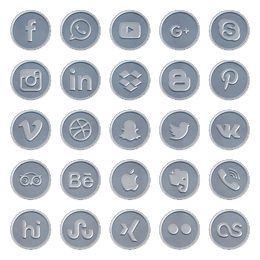 Why and how is this? Facebook doesn't exist merely for you to have fun and keep in touch with friends and family. Facebook is out to make money. Having hooked you into the comfort of regularly communicating and sharing posts and photos, Facebook made a very clever move which many business owners didn't see....they changed their 'distribution algorithms' and deliberately reduced the number of followers that can see your posts. You can of course increase this average figure of 6% but guess what? Yes, you are right; you have to pay and pay handsomely. Today I looked to 'boost' the 'likes' of a Facebook page for a client. I was quoted 5.00 € per day which would pretty much guarantee me (they stated) 3 to 10 new likes per day! Do the mathematics, and you'll see that you can soon part with a significant amount of money over a short period in an effort to make a meaningful difference to your page following. There are ways to increase 'the reach' which don't cost money and we'll cover these in more detail in another article, but for now consider the amount of work you are putting into your Facebook activity versus the return on time investment. It's not encouraging. But, Facebook does indeed have its uses....again that's a subject in its own right.
So what CAN we do that is effective and not costly?
EMAILS ARE FREE!
Compare the above with 'direct email marketing'. Research* indicates that the 'opening conversion' rate for an email is 32.8% - i.e. for every 100 emails you send, 32.8 people will read them. By sheer mathematics therefore the number of people who will act or react to your email will be significantly more than those who see your Facebook posts.
"Yeah!" I hear you say,"but don't I need a database of client's email addresses? I don't have one and I don't know how to do all that stuff!"  Let's leave the' how to do all that stuff' for the moment and concentrate on looking at how useful a database can be and how you can develop an effective marketing strategy based on emails...
Winter is approaching, reality TV programmes dominate Saturday evenings, the wet, damp or cold weather keeps people in and relying on posting a few posters on Facebook isn't generating the reach and the covers you expected. The question is: How can you engage with your current customers and make sure that your engagement is likely to be effective and that they take action by visiting your restaurant? You could spend hours on social media chatting to followers but that isn't time effective, besides you have a restaurant to run.
The alternative is direct email marketing:
The first stage in this process is the collection of personal data (nothing more than name, email address) - maybe you already have their telephone numbers from when they have previously booked. But did you collect their email addresses? Probably not unless you are using an online table booking service and then that doesn't guarantee access to the database of email addresses (more on that another day). 
There are a few very simple methods for collecting email address from your customers. 
1) You ask your customers for them! "Mr & Mrs Smith, we are soon to be introducing a few new dishes on the menu and we'd love to let you know by way of email, what they are and when they are available so you can pop in and give us your feedback. But, it appears we don't have your email address in our records - could we please take that now? - Thank you!" 
2) You place a large glass bowl on the reception counter or a leaflet on the table advertising a prize draw in exchange for an email address. (Don't forget to engage with all your database to announce who won the prize!)
3) You subscribe to an entirely FREE Online Table Booking Service. "But there is NO such thing...is there?"  YES! It exists and we at Restaurant Strategies have direct access to it for our clients. And whats more, if you offer a take away service then we have access to an entirely FREE Online Take Away Ordering Service too! 
Table Booking through Reservations Diary, Open Table and others are NOT FREE  - the service offered in conjunction with Restaurant Strategies IS ENTIRELY FREE - no catches! Want to know more? CONTACT RESTAURANT STRATEGIES HERE
*Source: Hubspot