Details

Written by

Administrator

Category: Uncategorised
Hits: 154
INDIAN RESTAURANT FOR SALE/OR LEASE – ALMERIA PROVINCE, SOUTH EAST SPAIN
How would YOU like to own THE most successful and longest established Indian Restaurant in Almeria Province, South East Spain?
Extremely rare opportunity to own and run the most successful and longest established Indian Restaurant in Mojacar, as either an on going concern or as a new restaurant location. Current British/Indian owner selling due to other business interests. Salient details of the restaurant are:
Indian Restaurant on Mojacar Beach longest established since 2010.

Rated No.3 or above out of 155 restaurant's in Mojacar on trip advisor for the past 7 years. *currently No.2 from 146 restaurants

Situated in a small commercial centre less than one minute to the beach.

Customer base consists of 95% English speaking expats and holiday tourists.

Comes with website, social media networks, online table booking service/online takeaway ordering system available for free, and associated customer database.

Restaurant is fully legal as are the premises

Introductions can be made to a local solicitor and accountant, if required.
Approximately 30 covers inside and similar outside on the terrace. Easy to fill/manage.
Chef/proprietor willing to stay on for at least 2 months, to assist with smooth transition and to train perspective buyer in all aspects of the cuisine that is served, so that you have a turn-key operation and continuous running restaurant from day one, should the new owner wish to operate a similar themed business thereafter.
About the location:
Mojacar is situated on the south coast of Costa Almeria Province. It is divided into an old picturesque white washed village on the hill and a beach resort approx 1.5kms from the old village.
Population is approx 6000 of which 50% are expats of various nationalities with British being the bulk.
The area is located in Europe's only desert and boasts an average temperature of circa 19 degrees rising to the 30s and 320 days a year average sunshine. The City of Almeria is approx 45minutes to 1 hour away by car. Almeria airport is approximately 1 hour from Mojacar.
Price on Application – first line of contact is via this website, and we'll put you in touch with the owner.
PLEASE NOTE: IF YOU TRY TO CONTACT THE OWNER DIRECTLY, ALL CORRESPONDENCE FROM THE WEBSITE OR SOCIAL MEDIA COMES VIA ME! SO BEST CONTACT ME DIRECTLY THROUGH THIS SITE.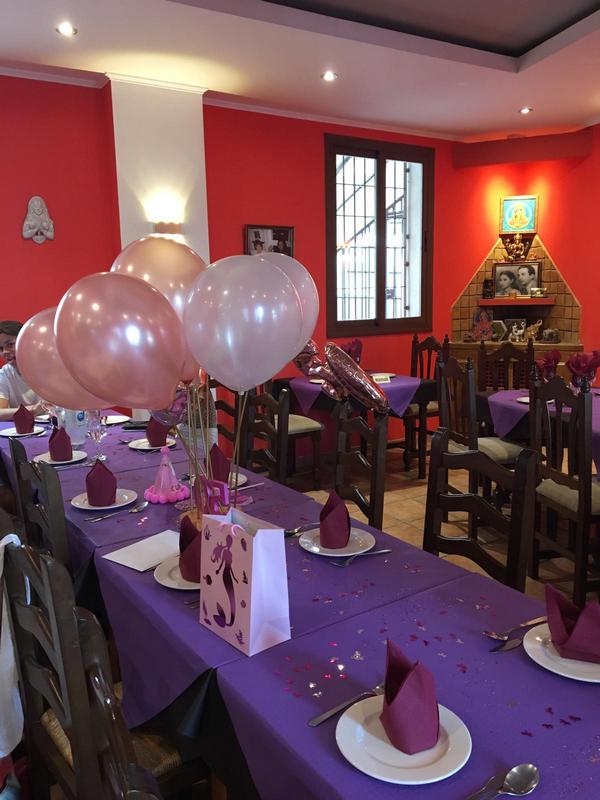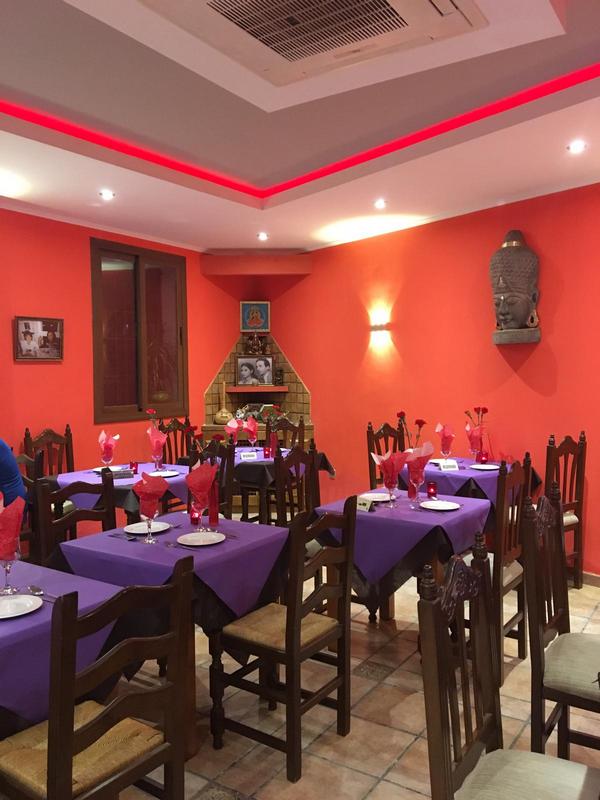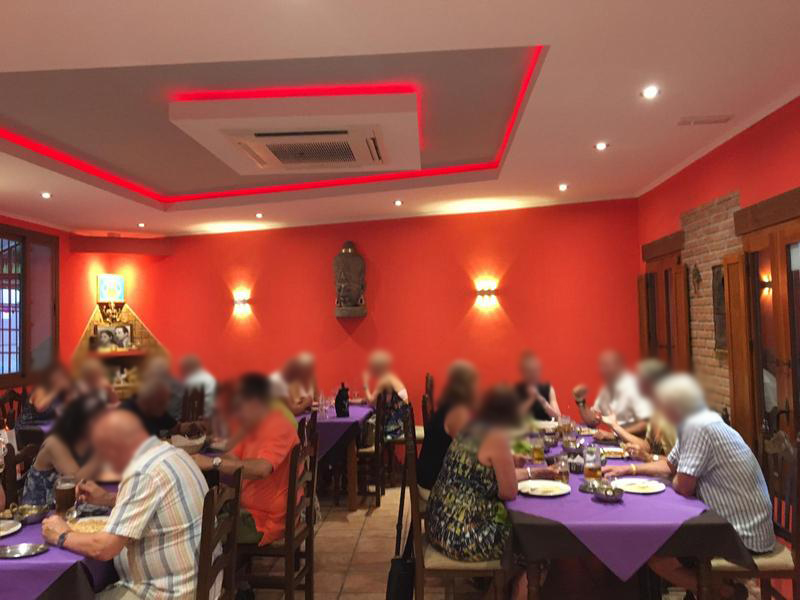 Details

Written by

Administrator

Category: Uncategorised
Hits: 210
It's an unprecedented time, with the outbreak of Coronavirus in Wuhan, China, and as the effect spreads far and wide, food and drink owners have to be alert to the impact the outbreak will have on their respective businesses. This virus isn't to be taken lightly, and it may well be that the respective governments of each country will take the decision making out of the restaurant owners hands, as we have seen in Italy and Spain, and soon to be France, by shutting down dining establishments literally overnight. In the meantime, where restaurants and businesses are lucky enough to not have to close, the impact on their footfall which establishments are experiencing is usually high, with reduced custom and ever growing costs in sight.
So what positive steps can be taken by restaurateurs in an effort to reduce the impact and keep trading buoyant?
Well nothing is full-proof and guaranteed but unless the restaurateur takes control, where possible of his/her own business then they are running at the hands of third parties which is never to be recommended. Here are a few suggestions that may help your business, and it could be the difference between success and failure or survival and closure.
Customers need to be reassured that you have this hygiene issue covered - it's your job to reassure them. Do it!
Consider reducing the number of covers allowable at any one time, and create a greater distance between occupied tables. It's wiser to have a half full restaurant of happy customers than it is to have an empty restaurant because people think your tables are too close and that they'll catch something from someone on the next table. 
Review your hygiene processes and double up on them. Be tighter on all areas of hygiene from the menus to the locks on the toilet doors. Leave no detail unattended. The greater the detail the greater the confidence in your establishment. Then tell your customers what you have done to address the issues.
Customers want a 'great dining experience' - that includes 'red-hot' customer service (in fairness you should always be offering 'red-hot' customer service - if you are not then you are doing your business an injustice). But at times like during this outbreak customers should be treated like gold dust. They want to know that you genuinely care for them, their welfare and maybe the steps you have taken to ensure their are safe. Engage with them. It's your duty! Anything less is negligent on your part! 
If you use delivery services through Deliveroo, Just Eat, and/or Uber Eats they are raping your business and your family! With 35% commissions this is unsustainable for your business and you have to wise up, work smarter and seriously consider an alternative. I often hear "but they are bringing us business and without them we wouldn't survive!" Really? Take a look at this link from within this site Why Am I Being Raped? - think about it - 10% discount to get people to order, 35% commission per order, plus you absorb VAT at 20% = 65% outgoings! Then you have just paid them handsomely to steal your customer data - your customer's name/address/telephone number/what they order/frequency of order...they have screwed you and you have paid them for the pleasure!  Deliveroo in particular are operating their own kitchens and will eventually cut out their takeaway outlet customers as their database grows. Consider switching to an alternative FREE (Zero commission/zero fees) Online Takeaway Ordering system - there's no catch it's designed for you, the independent restaurateur...and it's available through this website. One of my clients has a database of 3,000+ customers to whom she can write. It has cost her nothing. 
If you are using a paid table Booking system - reduce your costs by using a FREE Online Table Booking system and save yourself some money!
Review your buying policy, and maybe reduce the number of different dishes on your menu. Can you temporarily get away with a reduced menu? Pare it down to your best sellers with the highest margins. 
Tap up your Landlord (if appropriate) and explain your plight - some will delay or spread rent settlements over a period. Most reasonable landlords would sooner have a business survive and pay them bit by bit than go under.
Consider working on a skeleton staff, for a period of time, by reducing hours.
Alternatively open for food at what would be considered to be none busy periods - some people may prefer to visit when it is quiet so they don't expose themselves to large crowds....maybe if your policy is to be open from 12.00 to 22.00 then promote the quiet times, such as 16.00 hours. High tea?
Details

Written by

Administrator

Category: Uncategorised
Hits: 1150
Nowadays everyone considers themselves to be a professional photographer, don't you think? Grab a cellphone, and snap away! Over the last 5 years we have observed a growing trend for both restaurant owners and customers to photograph their food dishes and hurriedly post them on social media in an effort to promote or self-promote their wonderful products.
In fairness I have seen a few decent images, but truth over 95% of them are atrocious, and not only that they are detrimental to the dining establishment, for a number of reasons. These range from poor quality, to poor resolution, to poor lighting/contrast/colour balance, to bad composition, to too big, to too small, to wrong angle, to terrible food styling, to horrendous overall styling, and plain and simple terrible food dishes.
There is no denying that bad food photography detracts from and damages the image and brand of the dining establishment, regardless of who posts it! Do you ever see Marks & Spencer posting terrible images of their ready prepared meals? No. Then ask yourself - Why should you do such a disservice to YOUR OWN business!? With social media platforms encouraging diners to take photos of their food and post them to the world it is little wonder that many establishments struggle. Whilst restaurants have little or no control over those images being posted by customers, they do have control over their own portfolio of images and they should be encouraged to show their dishes in the best possible light! People 'eat with their eyes', and if an image is poor then why should prospective customers visit your restaurant?
When it comes to professional food images Restaurant Strategies can make things both easy and affordable for you, and can guide you with regard to the best type of images, styles, props and settings that are need to make YOUR dishes stand out. 
Interested in knowing more about what food photography we can do? Contact us NOW.
Details

Written by

Administrator

Category: Uncategorised
Hits: 707
Details

Written by

Administrator

Category: Uncategorised
Hits: 790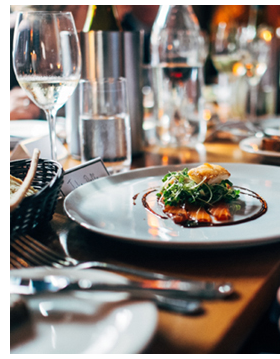 It astounds us how many hospitality businesses ignore client/customer feedback. Nowadays you don't have to look too far to obtain the feedback with reviews being aired openly on social media. And if the restaurant/hotel manager/owner can see them, then so can all his/her prospective guests and diners!! Sometimes, management and owners can't see the wood for the trees, and tend to try and ignore negative comment and/or bury their heads in the sand. This is a full-proof way to send your business into a steep decline.
As we write this our research has uncovered a 5 star hotel restaurant ranked 349 out of 489 restaurants on a popular review site (with 54% of their diners unhappy or dissatisfied), and the hotel itself with a dissatisfaction percentage of 26%.
Positive feedback and negative feedback are both important in their own ways and if hospitality business owners and managers are smart they can turn negative reviews into long term positive customers - if only they handle the feedback correctly.
With a wealth of direct experience in the market research industry (including 28 years in high-end business consultancy), we can offer our services as both Mystery Guests and Mystery Diners. We'll analyse your business, undertake a mystery guest/diner operation and prepare a report with our findings and formal recommendations on what has to be done to put the issues right. If need be we'll work alongside you communicate with the staff and develop a bespoke training programme to improve customer service and other relevant areas of the business.